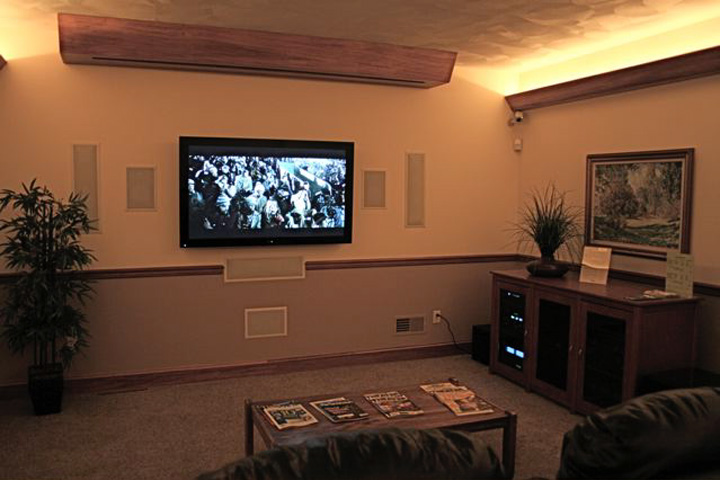 CUSTOM INSTALLATIONS:
A custom designed and installed Home Theater System from Audio Classics becomes an intimate part of your home. Our specialists will work with you, your interior decorator, architect or contractor. Audio Classics has a qualified and experienced custom installation department. Audio Classics is committed to you, your enjoyment and your peace of mind.
ACOUSTICAL CONSULTATION:
Ideally, the rooms in which you listen should be designed and built with proper acoustics in mind. Room dimensions and construction play a crucial role in good sound reproduction. Audio Classics specialists will consult with you or your architect if you are building to assure you of optimal results with good taste. However, most of us put our home theater in rooms already built and furnished. Audio Classics specialists have the electronic room analysis equipment and the specialized knowledge needed to assist you in making your existing rooms into excellent listening environments. Among the improvement possibilities are:

Careful positioning of the loudspeaker.

Using the right loudspeaker for different acoustical environments and your choice of music.
Correcting problems by active electronic equalization to satisfy the particular requirements of your listening room.
Audio Classics is committed to you, your enjoyment and your peace of mind.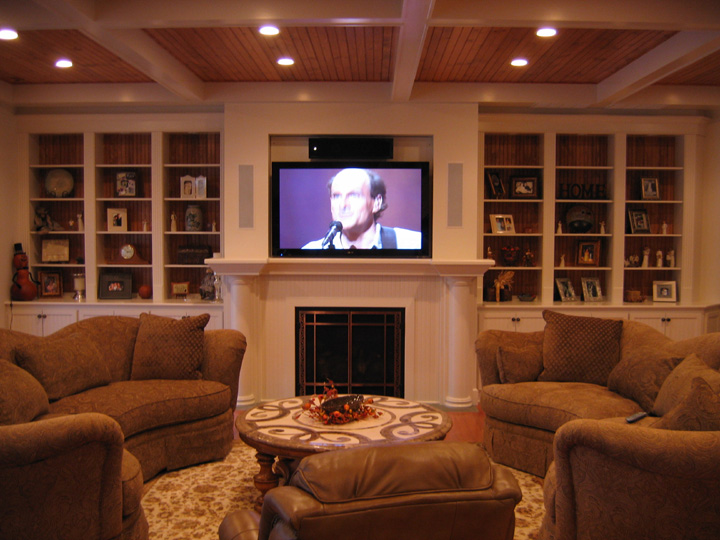 This was another new-construction system in Chenango County. We were able to hide all the components, and the subwoofer, under the shelves near the floor. Better yet, a really neat RF remote control operates everything even with the doors closed.
Feedback: I just wanted to tell you how excited I am about my new Sonos system at our lake house. I have been playing all my cd's and music from the nas drive. Howard was great and patient in explaining the obvious to me. M.W., NY
Thank you once again for the wonderful service. My family and I are happy with the equipment and installation. It is amazing to watch my wife use the universal remote and have no complaints about the system. M.B., NY
Howard was a doll - worked all day in that awful heat - the system sounds wonderful. We used it all weekend. Thanks again. C.H., NY
I know you are very busy, and I must say that I am very impressed that you follow up on all these matters! ... you were my savior with completion of my home stereo system. We have really enjoyed all of the speakers that you placed. Thanks again, and I will let you know if I need more work done, J.K. NY