McIntosh Etc. L4100C
MAC4100 Cherry Cabinet
Original List Price: 219.00 EA


---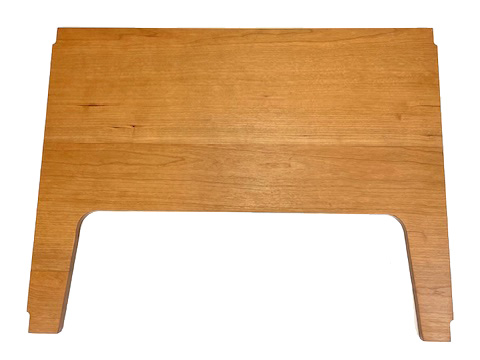 File Photo for Representation of item. May not be the actual item offered for sale.


Shipping weight: 5 lbs.



Feedback: Just received my L4100C cherry cabinet for my Mac4100 receiver. What an absolutely superb looking, and fitting cabinet. A HUGE improvement over the vinyl veneered OEM panels. Screw holes lined up perfectly - it took 2 minutes to install. And the packing and shipping - absolutely first class and superb It just doesn't get better. Trust me, if you own a 4100 (and I've had mine over 4 years), BUY this. J.C., NY
Convenient payment plans: Audio Classics, Ltd. accepts Mastercard, VISA, Discover and American Express. For Your protection, we thoroughly investigate the validity of all credit card charges. To avoid delays, we prefer to send credit card orders to Your billing address only. You can pay by personal check, postal money order, certified check or bank cashier's check. Personal checks are subject to credit verification and can delay orders up to two weeks. COD orders must be paid by cash, bank check or money order and require a 10% deposit. The deposit can be paid by check or credit card.
Expert Packing: Your purchase is packed in the original shipping container whenever possible. Double boxing is used for extra protection on most items and Your shipment is insured. Large or heavy items can be crated at an additional charge. Audio Classics, Ltd. ships by your choice of UPS, FEDEX, US Mail, BAX, Roadway or Consolidated and you pay the shipping and handling charges.
Copyright © 2018 Audio Classics, Ltd. Website by Rob Monkovich
Showroom Hours: Monday-Friday 8AM-5PM, Saturday by Appointment Only
3501 Vestal Rd. Vestal, NY 13850 Phone: 800-321-2834 or 607-766-3501