2 channel room correction
MSRP: 6000.00


---
Grade: B1
B1: Call us for availability
Physical: Some light scratches - Excellent Condition
Electrical: Meets or exceeds original specs, all functions operate
Comments:with remote & manual



---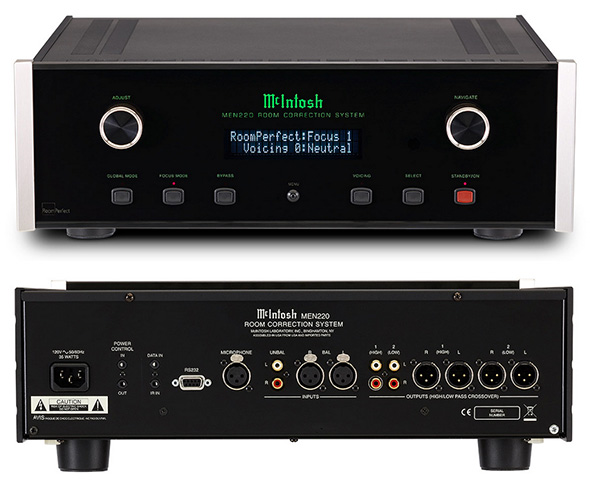 File photo for representation of item. May not be the actual item offered for sale.


RoomPerfect Room Correction
Custom EQ Application (that runs on any Windows PC)
2-Way Crossover for true bi-amping of any loudspeaker
Audio Inputs: 2 Unbalanced & 2 Balanced
Audio Outputs:
High-Pass: 2 Unbalanced & 2 Balanced
Low-Pass: 2 Unbalanced

Shipping weight: 60 lbs.

Related Categories: Interconnects Line Conditioners


Feedback: just a quick email to say I39m extremely happy with the VPI turntable and associated equipment. VPI Aries Scout JMW 9 signature tonearm Dynavector DV20X2H moving coil cartridge and Gingko Cloud -9S Base.We have achieved system synergy as the resultant exceeds the sum of the elements. This is the best outcome I have experienced in a phono section in all my years of HiFi hobbying. Happier than a kid at Christmas Got my old VPI HW 16 Record cleaner in full production and enjoying LP39s from way back in time. You may recall in recent years you have helped me put together an excellent system consisting of a McIntosh C2200 preamplifier MEN220 room correction system Audio Classics ACL9B Power amplifier that has made a fabulous sounding system through my very adequate speakers. The VPI addition has taken it beyond that. Thank you and all the folks at Audio Classics for their help in achieving this outcome all the way over the pond in UK. A very pleased R.H. UK

Convenient payment plans: Audio Classics, Ltd. accepts Mastercard, VISA, Discover and American Express. For Your protection, we thoroughly investigate the validity of all credit card charges. To avoid delays, we prefer to send credit card orders to Your billing address only. You can pay by personal check, postal money order, certified check or bank cashier's check. Personal checks are subject to credit verification and can delay orders up to two weeks. COD orders must be paid by cash, bank check or money order and require a 10% deposit. The deposit can be paid by check or credit card.

Expert Packing: Your purchase is packed in the original shipping container whenever possible. Double boxing is used for extra protection on most items and Your shipment is insured. Large or heavy items can be crated at an additional charge. Audio Classics, Ltd. ships by your choice of UPS, FEDEX, US Mail, BAX, Roadway or Consolidated and you pay the shipping and handling charges.