| | | |
| --- | --- | --- |
| | McIntosh MHP1000 | |
Wanted! McIntosh closed ear headphones
Original List Price: 2000.00


---
Call 607-766-3501 for availability.

---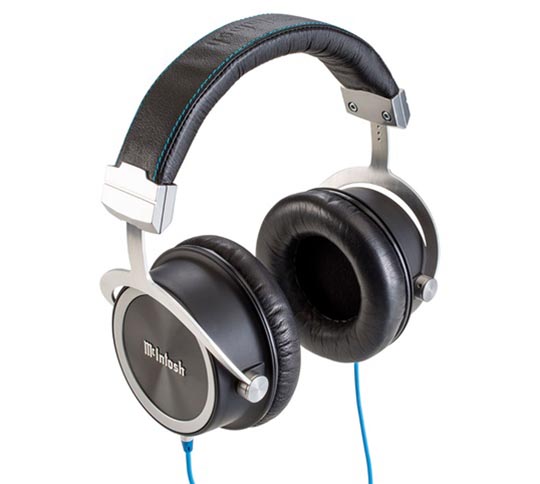 File photo for representation of item. May not be the actual item offered for sale.


Shipping weight: 15 lbs.



Feedback: I recently purchased a pair of McIntosh MHP1000 headphones from Ryan at Audio Classics. First of all let me say that these headphones are extremely comfortable to wear. It's like you barely know they're on your head. I also like the fact that they come with two different sets of cables. A short cable with the 1/8 inch adapter which is the perfect length for portable devices and the longer cable with a 1/4 inch adapter. I have a high resolution portable player that plays flac files that I initially had not intended to use these headphones with. I was using AKG KS270 and had auditioned a set of Audeze headphones with the player and it did not drive either of these headphones well. But it drove the MHP's well with volume to spare. A welcome surprise to say the least. Needless to say listening to these headphones through the McIntosh MHA100 headphone amplifier is a truly satisfying aural experience. The customer service at Audio Classics is top notch whether you're spending $50 or $50,000. A quick call to Ryan the day before and he had everything set up for me to audition. When I decided on the McIntosh's he even drove to the plant to pick me up a pair that day while I waited.I am a customer for life. L.M, NY

Convenient payment plans: Audio Classics, Ltd. accepts Mastercard, VISA, Discover and American Express. For Your protection, we thoroughly investigate the validity of all credit card charges. To avoid delays, we prefer to send credit card orders to Your billing address only. You can pay by personal check, postal money order, certified check or bank cashier's check. Personal checks are subject to credit verification and can delay orders up to two weeks. COD orders must be paid by cash, bank check or money order and require a 10% deposit. The deposit can be paid by check or credit card.

Expert Packing: Your purchase is packed in the original shipping container whenever possible. Double boxing is used for extra protection on most items and Your shipment is insured. Large or heavy items can be crated at an additional charge. Audio Classics, Ltd. ships by your choice of UPS, FEDEX, US Mail, BAX, Roadway or Consolidated and you pay the shipping and handling charges.