Revel ULTIMA2-SALON2
3-8" 6.5" 4" 1" drivers
Original List Price: 21998.00 Pair


---
Grade: B1
B1: 10999.00 Pair
Physical: Some light scratches - Excellent Condition
Electrical: Meets or exceeds original specs, all functions operate
Comments:Piano Black with box & manual.

---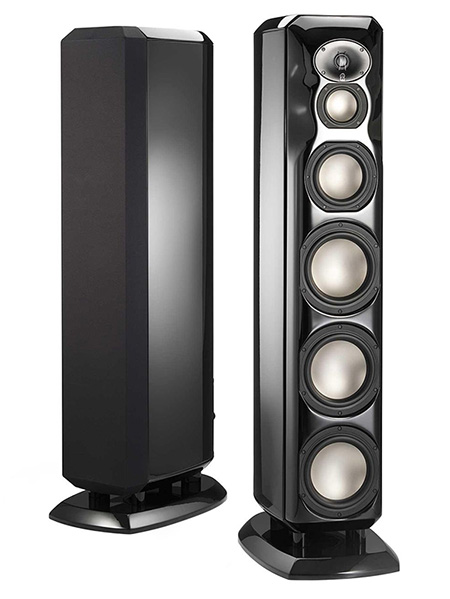 File photo for representation of item. May not be the actual item offered for sale.


The Ultimate Floorstanding Speaker.
Curvilinear Single Piece Enclosure with 9 Layers of Laminated MDF
Narrow Sonically Optimized, 2 +" Thick Baffle
that Virtually Eliminates Diffraction Effects
Easily Removable, Magnetically Attached Grilles
Pure Beryllium Dome Tweeter with 3rd Gen Waveguide Technology7
Titanium Cone Woofer and Midrange with Inverted-dome
Stereophile Class A Full Range 10/2013.
Recommended by The Absolute Sound 2019

Shipping weight: 400 lbs.

Related Categories: Speaker Cable Speaker Stands



Convenient payment plans: Audio Classics, Ltd. accepts Mastercard, VISA, Discover and American Express. For Your protection, we thoroughly investigate the validity of all credit card charges. To avoid delays, we prefer to send credit card orders to Your billing address only. You can pay by personal check, postal money order, certified check or bank cashier's check. Personal checks are subject to credit verification and can delay orders up to two weeks. COD orders must be paid by cash, bank check or money order and require a 10% deposit. The deposit can be paid by check or credit card.

Expert Packing: Your purchase is packed in the original shipping container whenever possible. Double boxing is used for extra protection on most items and Your shipment is insured. Large or heavy items can be crated at an additional charge. Audio Classics, Ltd. ships by your choice of UPS, FEDEX, US Mail, BAX, Roadway or Consolidated and you pay the shipping and handling charges.