McIntosh XR200
3-8", 12-2", 7-1" tweeters
Original List Price: 22000.00 Pair


---
Call 607-766-3501 for availability.

---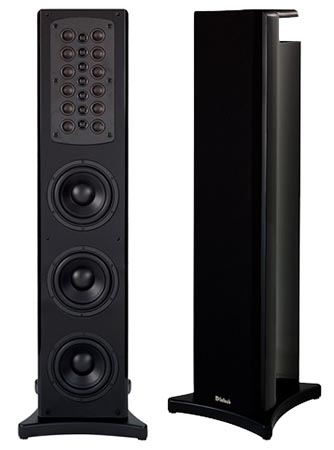 File photo for representation of item. May not be the actual item offered for sale.


Shipping weight: 300 lbs.

Related Categories: Speaker Cable


Feedback: We have listened to a number of CDs on the new system and it sounds amazing. The pairing of the MVP861 DVD/CD player, MAC6700 receiver and the XR200 speakers is wonderful. Thanks again for all of your help. M.H., MI
Thanks for your help last week. The XR200s sound great and they are a big step up from my old B&Ws. I am very pleased with my purchases from Audio Classics. C.R., NY
The new speakers (XR200) are installed, more or less, and are terrific.They have a clarity, detail and naturalness that the B&Ws are not even close to. Without equalization, the 200s were much better than the B&Ws with equalization. By comparison, the B&W is fat and sloppy and lush. W.O., CA.

Convenient payment plans: Audio Classics, Ltd. accepts Mastercard, VISA, Discover and American Express. For Your protection, we thoroughly investigate the validity of all credit card charges. To avoid delays, we prefer to send credit card orders to Your billing address only. You can pay by personal check, postal money order, certified check or bank cashier's check. Personal checks are subject to credit verification and can delay orders up to two weeks. COD orders must be paid by cash, bank check or money order and require a 10% deposit. The deposit can be paid by check or credit card.

Expert Packing: Your purchase is packed in the original shipping container whenever possible. Double boxing is used for extra protection on most items and Your shipment is insured. Large or heavy items can be crated at an additional charge. Audio Classics, Ltd. ships by your choice of UPS, FEDEX, US Mail, BAX, Roadway or Consolidated and you pay the shipping and handling charges.