6", 2-2", 1-3/4" Bookshelf
MSRP: 4000.00 Pair


---
Grade: B1
B1: Call us for availability
Physical: Some light scratches - Excellent Condition
Electrical: Meets or exceeds original specs, all functions operate
Comments:Black with box & manual.



---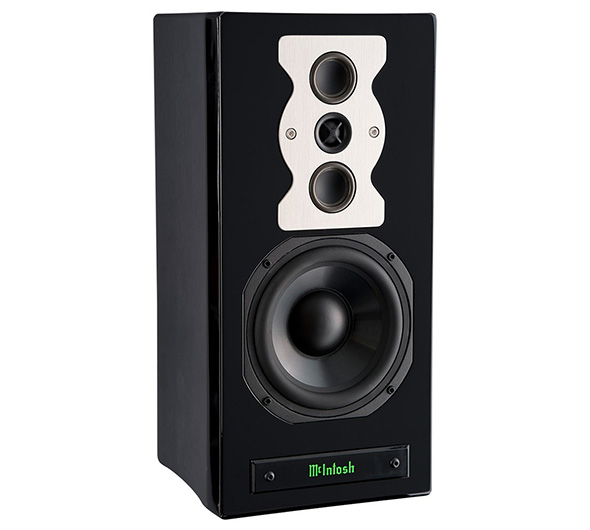 File photo for representation of item. May not be the actual item offered for sale.


True 3-Way Compact Bookshelf 40 Hz - 45 kHz Response
1 x 6" LDHP Woofer 2 x 2" Titanium Mid/Tweeters
1 x 3/4" Titanium Super Tweeter
300-Watt Music Power-Handling Patented Binding Posts
Front-Panel McIntosh Logo Illumination using Power Control
Premium finishes: Red Walnut, Gloss Black and Pear Maple

Shipping weight: 50 lbs.

Related Categories: Speaker Cable


Feedback: A quick note to convey my thanks and appreciation to Audio Classics and Mike Sastra -- I recently took delivery of a C35 preamp and XR50 speakers. All arrived in perfect shape, just fantastic packaging. The units look beautiful and sound even better! Instead of wasting money and time over the last 10-15 year chasing the Home Theater bug, I should have just stuck with McIntosh and 2-channel! E.H.CA.
MAC6700 & XR50 I'm immensely happy. The unit and speakers are everything I could have asked for. Together they are completely fulfilling and I think will ameliorate my need for upgrade for a while. The packing was impeccable. I never imagined needing to have to break out my drill to unpack the thing. I love the fact that there's a DAC in the receiver eliminating the need for additional cables. ... You guys been great. Class act. S.J. PA

Convenient payment plans: Audio Classics, Ltd. accepts Mastercard, VISA, Discover and American Express. For Your protection, we thoroughly investigate the validity of all credit card charges. To avoid delays, we prefer to send credit card orders to Your billing address only. You can pay by personal check, postal money order, certified check or bank cashier's check. Personal checks are subject to credit verification and can delay orders up to two weeks. COD orders must be paid by cash, bank check or money order and require a 10% deposit. The deposit can be paid by check or credit card.

Expert Packing: Your purchase is packed in the original shipping container whenever possible. Double boxing is used for extra protection on most items and Your shipment is insured. Large or heavy items can be crated at an additional charge. Audio Classics, Ltd. ships by your choice of UPS, FEDEX, US Mail, BAX, Roadway or Consolidated and you pay the shipping and handling charges.