Call 607-766-3501 for availability.

---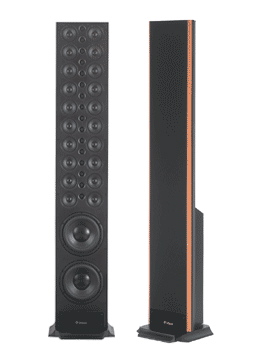 File photo for representation of item. May not be the actual item offered for sale.


Shipping weight: 200 lbs.

Related Categories: Speaker Cable


Feedback: I was playing the Chris Isaak song Blue Spanish Skies on my stereo at about 35 watts continuous on all four amplifiers and it sounded unreal.The bass was incredible and it made my body feel like it was suspended in mid air. The guitars cascaded like a waterfall through the song and the vocals were deep and powerful but still subtle at the same time. The entire time this was going on my body was pulled into the pulse of the song.It was like an out of body experience without the use of drugs or meditation. McIntosh really hit the nail on the head with this equipment. C.M., Canada
Yesterday the XRT28's were installed. They are really nice. WOW, what an improvement. (Didn't think that was possible) Once again, Mike Sastra, Audio Classics and Mcintosh(and a pile of cash) there is no sustitute. Your Old Pal, M.B. TX
RE XRT28 : The image is incredible.The bass response is very tight and I can now hear the pulse of the music.The mids and tweeters are very fast and the notes sustain for a long time without any nasty room reflections. I can listen to these speakers at extremely low volume and the image or the sound does not decay.I listened to them for about 8 hours straight and they sound even better now.The bass is really starting to come alive now. .....I have never listened to a stereo for 8 hours straight so that should give you some indication of how good they sound. ..... It's funny that such huge speakers could sound so good in such a small room.They really come alive when you triamp them. C.M., ON

Convenient payment plans: Audio Classics, Ltd. accepts Mastercard, VISA, Discover and American Express. For Your protection, we thoroughly investigate the validity of all credit card charges. To avoid delays, we prefer to send credit card orders to Your billing address only. You can pay by personal check, postal money order, certified check or bank cashier's check. Personal checks are subject to credit verification and can delay orders up to two weeks. COD orders must be paid by cash, bank check or money order and require a 10% deposit. The deposit can be paid by check or credit card.

Expert Packing: Your purchase is packed in the original shipping container whenever possible. Double boxing is used for extra protection on most items and Your shipment is insured. Large or heavy items can be crated at an additional charge. Audio Classics, Ltd. ships by your choice of UPS, FEDEX, US Mail, BAX, Roadway or Consolidated and you pay the shipping and handling charges.